There is Saarensalmi nature path near the villas. There are paths, stairs, duckboards and amazing sights along the path. You find also a fireplace and wicket, a nice place to enjoy coffee and sausages.
The holiday cottages are located in a peaceful location by Lake Kivijärvi. The lake is rich in fish, which provides the best possible circumstances for fishing. In the summer, you can fish from the peer and troll the lake, in the winter you can go ice fishing. Each cottage has its own rowing boat, and in addition we rent outboard motors and fishing equipment when needed.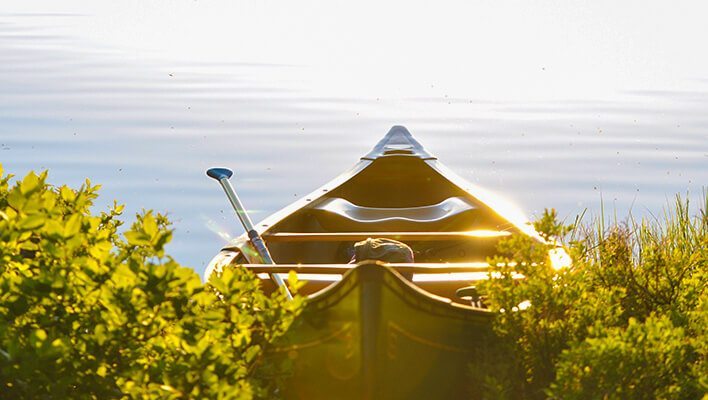 Our equipment also includes two-seat canoes (2) that are available for rent.
Our company's forest area is located only a few dozen kilometers from the holiday cottages. The nature paths (9 km) built in the area provide a great environment both for hunting and berry-picking. There are lean-to shelters (2) and a hut in the area, providing a good place for lunch and rest. It is possible to hunt for grouse and rabbits in the area, and a visitor's card will allow you to hunt in a wider area. The high-class wilderness cottage Metsokorpi is located in the area, and we let it out also for hunting accommodation.
There is an old, traditional smoke sauna in the holiday cottage yard area. You can spend a relaxed evening in the smoke sauna, swimming and sitting in the steam until late night. The smoke sauna building also has a dressing room and a kitchenette (fridge + hotplate).
Reserve fast from out webstore